Powder coating is known for its remarkable durability and excellent resistance to the effects of weather, chemicals, and other contaminants. However, even high-quality coatings can sustain damage over time, resulting in the need for effective powder coating repairs.
One common issue is the accumulation of surface contaminants that can lead to chipping. Fortunately, repairing chipped, scratched, or peeling powder coat can be a fairly easy process. This is the recommended procedure for repairing damaged powder coating in the field.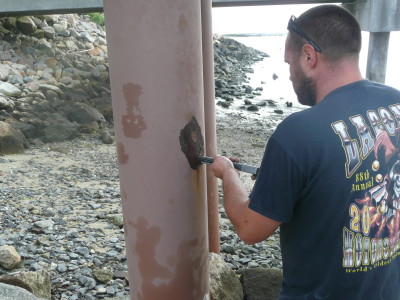 1. Remove all loose and flaking coatings from the damaged area with a wire brush or putty knife. Scrubbing the surface with sandpaper can remove the more stubborn chipped powder coating. Fine-grit sandpaper is recommended, as coarse-grit paper could leave noticeable scratches on the surface.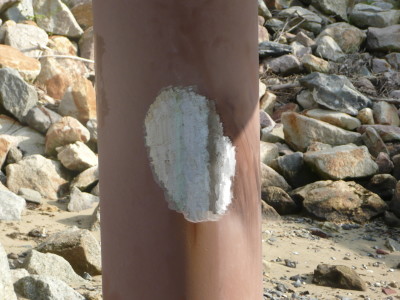 2. Grind repair area with a power hand grinder or wire brush to bare metal. Grinding will result in a smooth, even surface that is ready for touch up. Be sure to remove any dust that results from the grinding process prior to applying the touch-up coating.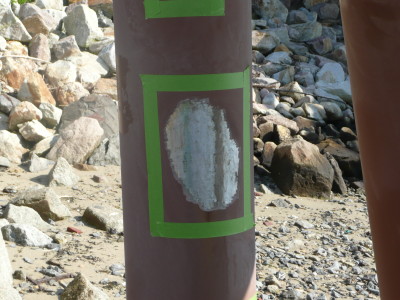 3. Tape off area to be repaired with touch up coating. Use a high-grade tape to prevent the adhesive material from transferring to the surface.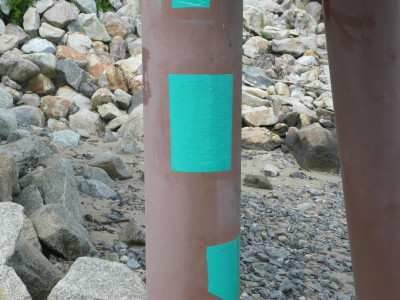 4. A zinc rich primer may be applied prior to the main touch-up material. It is not mandatory but is highly recommended. The liquid coating should be applied with a brush. Apply in thin layers until you have attained the appropriate color and manufacturer's recommended film thickness.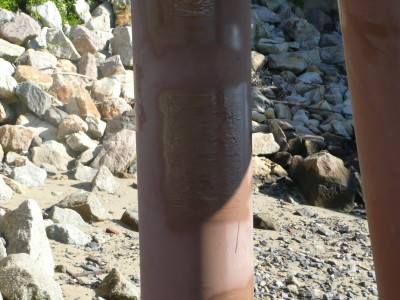 5. Apply color match spray or liquid touch up to match the original color, if needed. Be sure that any prior coatings have completely dried before applying the color match spray touch up.
.
Lane Coatings Can Provide Prompt and Efficient Repair of Powder Coating
If you don't want to tackle a repair task on your own, Lane Coatings has the expertise to fix chipped powder coat and perform a wide range of powder coating repair services. Our team of service technicians can come to your location and get the job done quickly and affordably. Our powder coating repair process will enhance the durability and improve the appearance of the surface, leaving it in like-new condition.
An Industrial Powder Coating Leader for More Than Three Decades
When you turn to Lane Coatings for repair of powder coating, you get the benefit of more than 30 years of experience in providing cost-effective powder coating solutions for companies across a wide range of industries. We can take on any powder coating repair task, regardless of size or scope.
Contact Us for More Information or to Schedule a Repair Project
Feel free to contact us for advice on how to perform a do-it-yourself powder coating repair project. We'll be happy to answer any questions you may have. You can also schedule a convenient time for us to perform a powder coating field repair for you.