Coating Types
Epoxy Powders, Polyester Powders, Hybrid Powders, Zinc-rich Powder Coating Primer, and Organic, Liquid Zinc-rich Primer.
Part Size and Weights
Coatings can be applied to parts up to 4 feet wide by 9 feet high by up to 200 feet long. Maximum part weight of 40 tons can be accommodated.
Blast Cleaning
Three blast machines using steel grit capable of cleaning steel parts to a near white finish (SSPC 5,7, & 10).
Pretreatment
Five stage cleaning and pretreatment
Shipping
Can accommodate both truck and rail shipments.
Quality Control
Individual quality control testing and statistical process controls for each run. In-house Testing Laboratory with Cothodic Disbondment and Impact Resistance capabilities.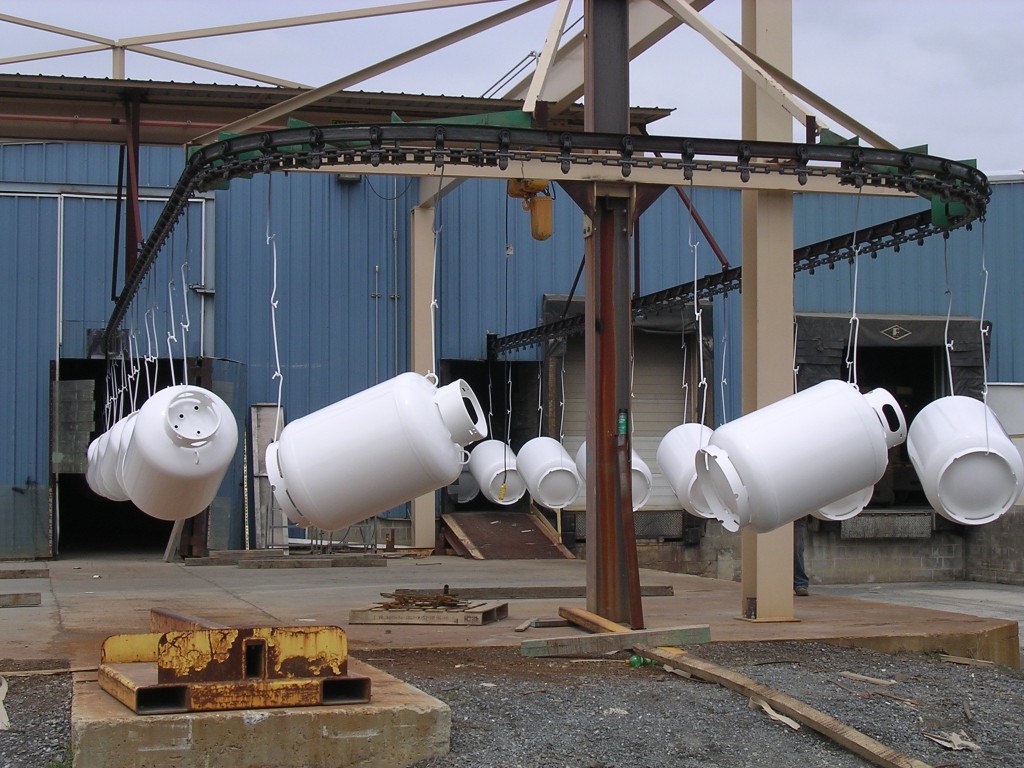 How Can Our Architectural Powder Coating Capabilities Benefit You?
Our architectural coatings provide a durable finish for your structure. Coatings for metal offer excellent resistance against rust and corrosion, which can lengthen the lifespan of the structure. Unlike liquid paints, coating for metal does not require the application of multiple layers, making it a highly cost-effective finishing process. Powder coatings are available in many colors, enabling you to customize the appearance of the structure. And in a time when protecting the environment is a primary focus, it's good to know that our powder coating process does not use chemical solvents or release potentially harmful pollutants into the atmosphere.
Fast Structural Coating Solution
Lane Coatings is capable of completing your powder coating job quickly, an important consideration for projects with tight deadlines. Whether you choose a zinc-rich primer, an organic zinc-rich primer or any of our other powder coating types, the timeframe for application ranges from a few seconds to an hour, depending on part size. The coated parts are available for immediate shipment, and most projects can be turned around within a week.
Our State-of-the-Art Facility Is Up to the Challenge
Our modern, technologically advanced 65,000-square-foot facility in Carlisle, PA houses two coating lines that are capable of applying our wide range of custom coatings to parts of all shapes and sizes. We can accommodate both rail and truck shipments to meet the unique shipping demands of our customer base. Our facility is staffed by a team of powder coating professionals who are committed to completing your project on time and under budget.
Contact Lane Coatings for Your Next Structure Powder Coating Project
Whether your project requires fence powder coating, rebar powder coating or any of the numerous applications we offer, Lane Coatings can handle the job quickly and efficiently. Contact us to learn more about our powder coating capabilities today!