When assessing different color options for your industrial powder coating project, you may be overwhelmed with the sheer number of choices. If you've never had to make the decision before, you may not know where to begin. Do you opt for a standard or custom finish? What kind of industrial powder coating do you choose – epoxy, polyester, hybrid or another chemistry?
Lane Coatings can help you make an informed decision to determine which industrial powder coating color and application would work best for your project. We are a Carlisle, PA-based company that has provided area businesses with expert powder coating solutions for over thirty years. If you're considering a powder finish for your facility, read on to learn how we can help.

Powder Coating: A Brief Overview
Powder coating technology has existed for five decades. Like its liquid-based counterpart, it can be applied to a surface using a spray gun. Unlike liquid paint, however, it uses the power of electricity — namely, a corona charge — to attract to its intended area. This static-electric property makes it an ideal paint choice for aluminum and metal surfaces.
Once the powder coating has been applied, it is baked on to harden the surface. This is called "curing" and makes for a very strong finish.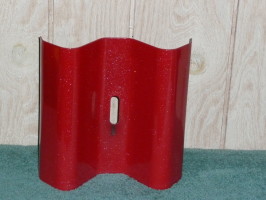 Why Powder Coating?
There are a large variety of reasons why powder coating would make a great choice for your business. Let's take a look at a few of these reasons and consider why powder coating would make a great solution for you:
● Unlike their conventional liquid counterparts, powder coatings do not require solvents. Solvents can be toxic to humans and the earth's ecosystem. Choosing powder coatings can help reduce the amount of solvents present in our world.
● Powder coatings release extremely low levels of volatile organic compounds (VOCs), reducing health risks.
● Powder coating offers a stronger finish than liquid paint and can help protect your surfaces from dings and dents.
● The powder coating process can be more efficient and less wasteful than its liquid paint equivalent.
● The powder coating process can be faster than its liquid paint counterpart. Color changes, disposal and coating times are far less than liquid coating.
● Powder coating is available in low/satin, medium, or high gloss finishes. All RAL colors are available.
To learn more about the many advantages powder coating offers, contact us to speak with one of our friendly, knowledgeable staff members.
Color Options for Custom Powder Coating Finishes
Industrial powder coating is a very flexible coating option that can be utilized for a number of different applications and is available in a wide range of color options. To get an idea for the types of colors commonly used in powder coating, take a look at our project gallery.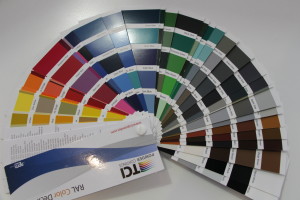 Contact Lane Coatings Today
Lane Coatings, an employee-owned company, has worked with businesses throughout the Eastern United States since 1979 to provide quality finishes and outstanding customer service. We are a member of multiple trade associations, are trusted applicators for 20+ state highway departments and maintain a massive facility in Carlisle, PA, that allows us to take on a wide range of powder coating projects.
To learn more about the products and capabilities, contact us today for a free quote.