As the saying goes, there is no substitute for experience. Lane Coatings offers superior powder coating expertise developed over more than three decades of service to customers across the Northeast. We began in 1979 as a company that focused on fusion bond epoxy coating on rebar, and we eventually added a second on line epoxy rebar coating process to meet the growing demand for our services.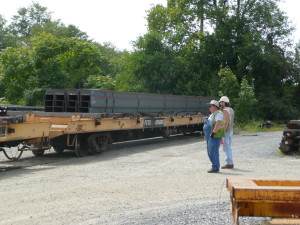 While rebar coatings are still a key part of our operation, we've evolved into a multifunctional company capable of meeting a wide range of powder coating needs for our customers. We currently operate out of a 65,000-square-foot facility in Carlisle, PA that includes a custom coating line for highly specialized powder coating projects. In addition to epoxy powders, our coating types include polyester powders, hybrid powders, zinc-rich powder coating primer and organic, liquid zinc-rich primer. Regardless of size or type, attention to quality is at the forefront of every coating project we take on, helping us to attain a consistently high level of customer satisfaction over the years.
1979 – Original 13,000 square foot facility was built to apply Fusion Bond Epoxy Powder Coating on steel reinforcing bars.
1986 – Due to increased demand, Lane Technical Coatings added a second rebar coating line to the existing facility.
1989 – In order to utilize experience in the powder coating business line, Lane Technical Coatings added a 35,000 square foot building to house a new Custom Coating line.
1995 – Converted their second rebar coating line to accommodate structural piling products.
2006 – Became an employee owned company (ESOP)